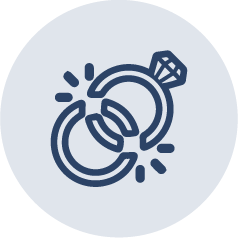 Divorce
One of the two options for terminating a marriage in Ohio is for one party to file a divorce action against his or her spouse. Divorces are usually filed when a couple cannot agree to resolve all issues before terminating their marriage, or when one spouse will not effectively respond to a request to terminate the marriage. Divorces are oftentimes necessary to best protect any children involved and/or to allow for immediate financial relief to one spouse in the form of spousal support or the payment of certain debts.
Divorces in Ohio are permitted to be docketed over the course of 12 months for couples without minor children and 18 months for couples with minor children. Some courts may schedule cases outside of these timelines, costing clients even more time and money. You should discuss in depth the differences between dissolution and divorce with your attorney to help you decide which option is best for you.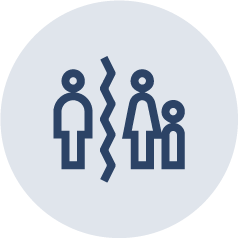 Dissolution
The second option for terminating a marriage in Ohio is dissolution. Couples can achieve a dissolution only if a full settlement agreement can be reached before the case is filed. Issues that need to be settled include the division of assets and debts, whether or not spousal support is appropriate and a full allocation of parental rights and responsibilities when minor children are involved. If an agreement can be reached between spouses, your attorney will draft all necessary documents for each party to review and sign before the case is filed. Once filed, a dissolution requires one court hearing that both parties must attend and then your case is finished. This final hearing is scheduled about thirty days after the case is filed. Hiring an experienced attorney to negotiate a full and final settlement for the purposes of a dissolution will help your case move quickly and efficiently through the court system so that you can move forward with your life as soon as possible.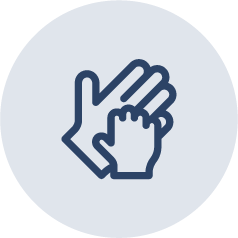 Child Custody
Child custody is also referred to as the "allocation of parental rights and responsibilities." Parental responsibilities cover the question of who will make substantial decisions about a child's upbringing and other issues, such as parenting time schedules, responsibilities as to health insurance and children's expenses and who will pay child support. In Ohio, parents have the option of allocating parental responsibilities primarily to one parent, which is referred to as sole custody, or allocating parental responsibilities to both parents, which is referred to as shared parenting. Discussing your family's history, conflict and future needs with your attorney will help in assessing which allocation of parental rights and responsibilities is best for your children.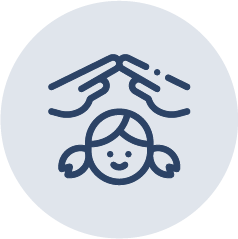 Child Support
Child support is paid in Ohio based on a statutory calculation that incorporates both parents' gross incomes, health insurance costs for family coverage and daycare costs for the children.  Child support can also deviate from the statutory calculation based on certain qualifying factors, such as the parenting time schedule (i.e., the amount of time the children spend with each parent) and the payment of other children's expenses, such as private school tuition or significant activity fees. Your attorney should be well-versed on how to calculate the correct child support amount and know whether a child support deviation is in your child's best interest.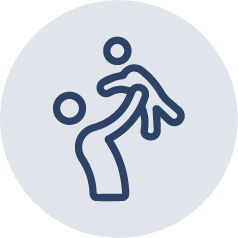 Parenting Time/Visitation
Previously called "visitation," parenting time determines the actual time during which a parent is responsible for the care of a child and any non-significant decision-making responsibilities with respect to that child. Discussing the needs of your children and each parent's availability and schedule will help your attorney arrive at a creative parenting time schedule that fits the needs and abilities of all involved.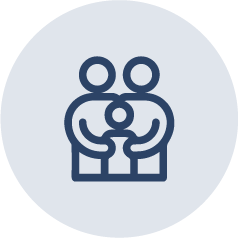 Grandparents' Rights
For non-parents, Ohio law also provides for the ability to obtain a court order to allow visitation of a child in certain circumstances. Visitation can be awarded to people of significance in a child's life, such as grandparents and other relatives, when appropriate. These cases are most likely to be successful when the grandparents or other relatives no longer have a positive relationship with a child's parents and need court intervention to maintain a relationship with the child.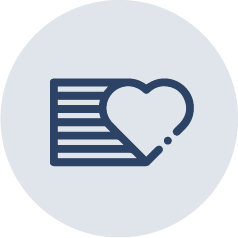 LGBTQ Family Law Issues
Same-sex couples that are never legally married can face complex child custody and visitation issues when only one partner is the legal parent of a child. Hiring an attorney with experience in this area will allow you and your children to discover the best legal protections that are available, either when a marriage terminates or when a child is born to an unmarried couple and the non-biological parent needs to establish legal rights to that child through adoption or co-custody.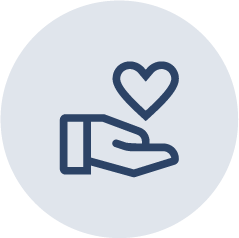 Uncontested Adoption
Adoption is sometimes a legal option for families that need to secure the legal rights of a non-biological parent and protect their child. When a biological parent is either deceased or agreeable, a step-parent may adopt a step-child in an uncontested adoption. Uncontested adoptions are also sometimes necessary for same-sex couples that have children born before their marriage to further protect their family unit. The legal ramifications for uncontested adoptions need to be discussed with your attorney to ensure it is the appropriate next step for your family. 
The information contained herein is intended to provide broad, general information about the law. Before applying this information to a specific legal problem, you are urged to seek advice from an attorney.